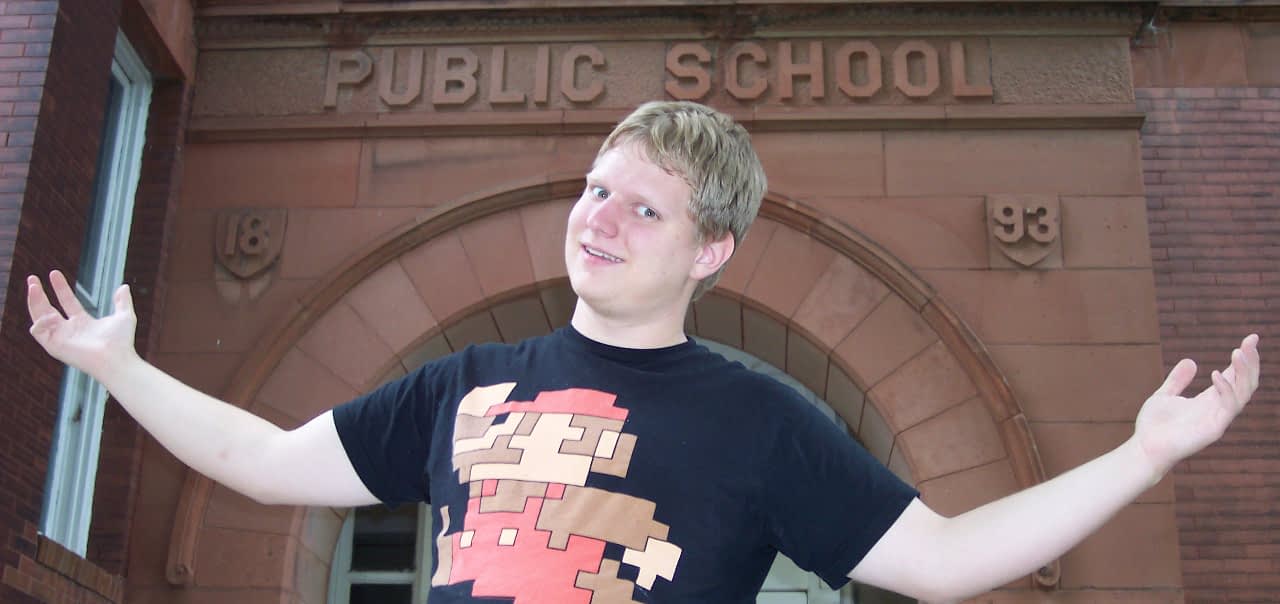 I'm not homeless anymore!
In fact, I'm living in an old school building in the beautiful Omaha, NE.
For those of you keeping score, I moved out here about a month ago to continue my education at IWCC, and have been living with Christine's dad, Dr. Warner, for the past month. Unfortunately, he has three cats, which I am allergic to, so I had to move out.
But everything is better now.
I just "finished" moving this weekend.
(I say "finished" because I feel like my stuff is still scattered all over the place, but at least I can live there now.)
I am now living on the second floor of the Lincoln School Apartments. It's a sweet one bedroom with HUGE windows in the living room. I've even done some decorating.
I have a job, too.
I'm working at Heartland Oncology & Hematology as the official Monkey Boy.
Seriously.
I'm pretty sure that's my official title.
I guess what I'm saying is, everything is starting to come together. It's been a rough month, but all of it is really paying off.
With work all day and school all night, free time is hard to come by, but I hope to start posting real blogs again soon, instead of just pictures of cats.