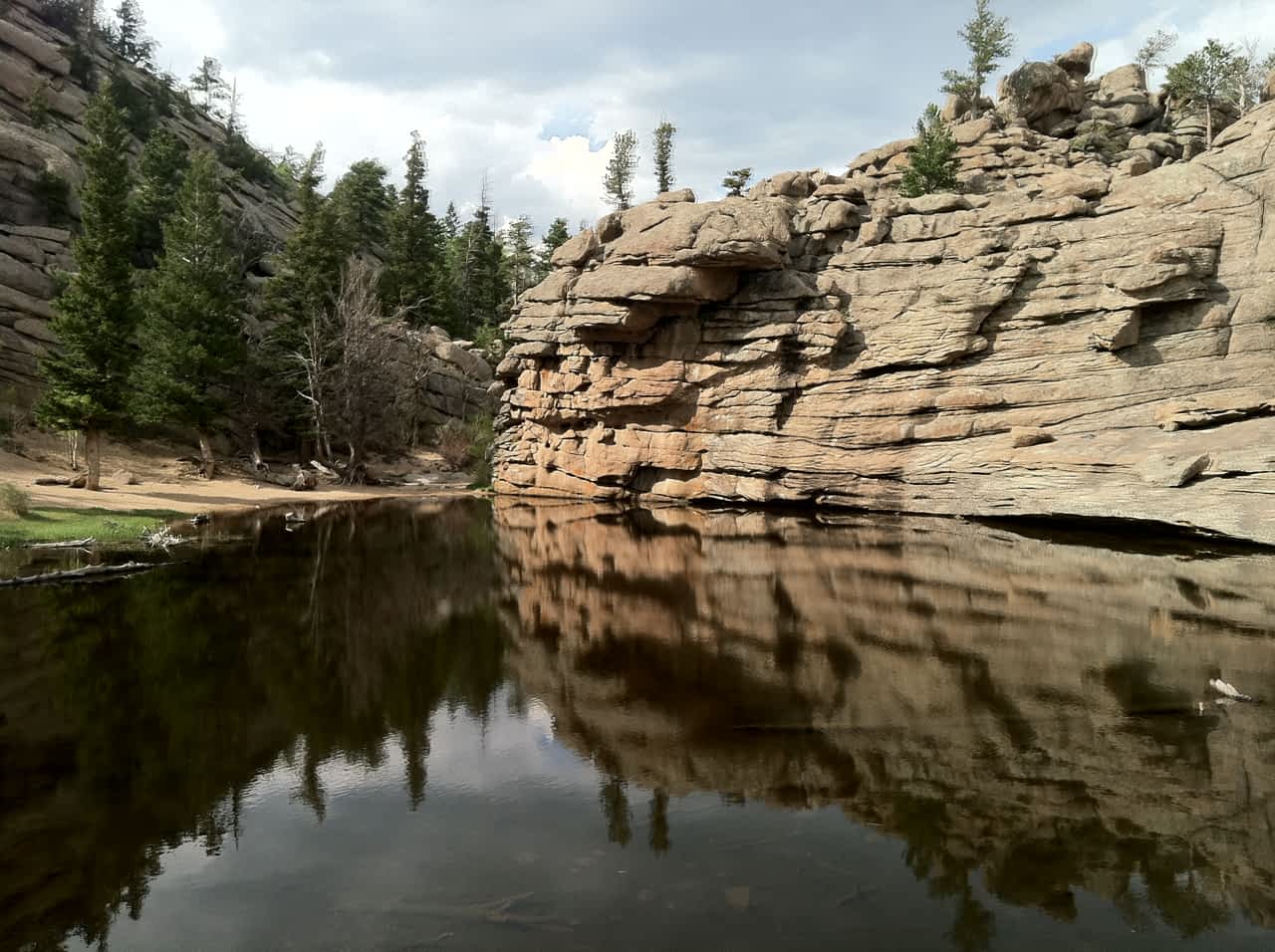 Wow!
Christine and I have been in Colorado for a solid two weeks now and it has been incredible. We've hiked a list of trails longer than I can remember (thank goodness she has been keeping track), we've eaten at a number of amazing restaurants in Estes Park (Go to Poppy's, order Enchilada Pizza with tomato sauce instead of enchilada sauce), and we've visited our favorite local coffee shop so many times, they've started giving us the "Local Discount."
We've seen a couple moose, a dozen big horn sheep, half a bazillion elk, and one very scared black bear.
On a similar note, Christine informed me that a bear's sense of smell is seven times stronger than that of a blood hound. Kinda makes you wonder why there aren't more drug sniffing bears. I imagine that would be at least seven times as effective.
Today I rode a horse for three hours through RMNP's backyard. Got to see the back of a couple mountains that Christine and I have summited, so that was pretty rad. Am planning on doing an all day ride later in the week.
The horses here are very nice. They follow the trail and they always follow the trail.
The horses here are not terribly smart. They don't like walking sideways and you can forget about getting one to turn on the haunches. But, alas, I have been spoiled.
For trail riding, they are really wonderful horses. They follow the trail and they always follow the trail.
I am quite excited that Christine and I get two more weeks out here in Colorado. We already have everything planned out. Unless Trail Ridge Road gets closed again (stupid winter storms).
One last aside, while Christine agrees that I certainly don't have the mental capacity to get through the books, I've decided, based totally on the movies, that The Two Towers is my favorite in The Lord of the Rings series. I mean, that's when everything happens!
Gandalf triumphantly returns
Merry and Pippin meet the tree dudes who take them to Isengard
Frodo meets Gollum and realizes how similar they are and starts freaking out about what he thinks he's becoming
They meet the king's son with the curly hair who looked very much like the king's other son with the curly hair
Successful battle at Helm's Deep is important for equal parts morale and survival of the human race
That elf and that dwarf become good friends, which is pretty important to the story
…you see, I've already forgotten the names.