So back in November 2004, I made a late night trip to Chicago with a couple of my friends. We thought it'd be real fun to get our picture taken in front of the Sears Tower.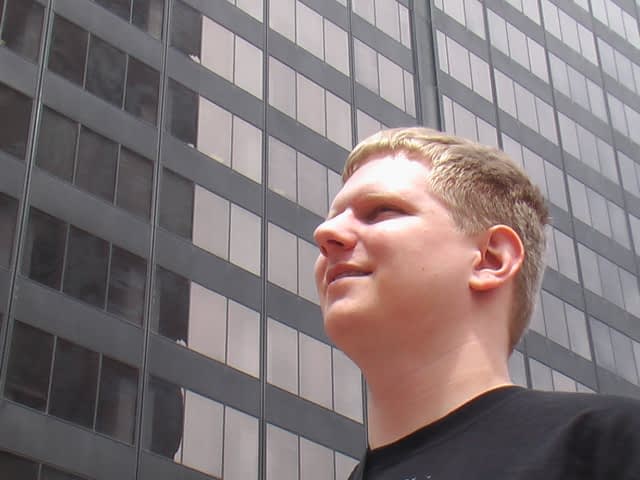 And that's what we did.
We took our picture by the Sears Tower and came home.
That's it.
No more.
Just a silly picture.
A few days later, I was telling my buddy Brad (who's from Chicago) this story.
He was going on and on about how pretty the city is from the Skydeck.
I asked him what the Skydeck was.
He said "What? Didn't you go to the top of the Sears Tower?"
I said "You can do that?"
It turns out, there's a lot more you can do in Chicago than just take your picture in front of the Sears Tower. So last week, almost three years later, I went back to Chicago (with my lovely girlfriend Christine) to see what the big deal was.
OH MY GOODNESS!
I saw some really cool street performers drumming on plastic buckets.
I saw the musical Wicked!
I saw the Blue Man Group live in concert.
But, the most satisfying was going to the top of the Sears Tower. 109 stories high, we could see for 30 miles out the Skydeck windows.
It was amazing!
Check out photos from the trip
There was much more to Chicago than looking up at the Sears Tower.
There is much more to life than…