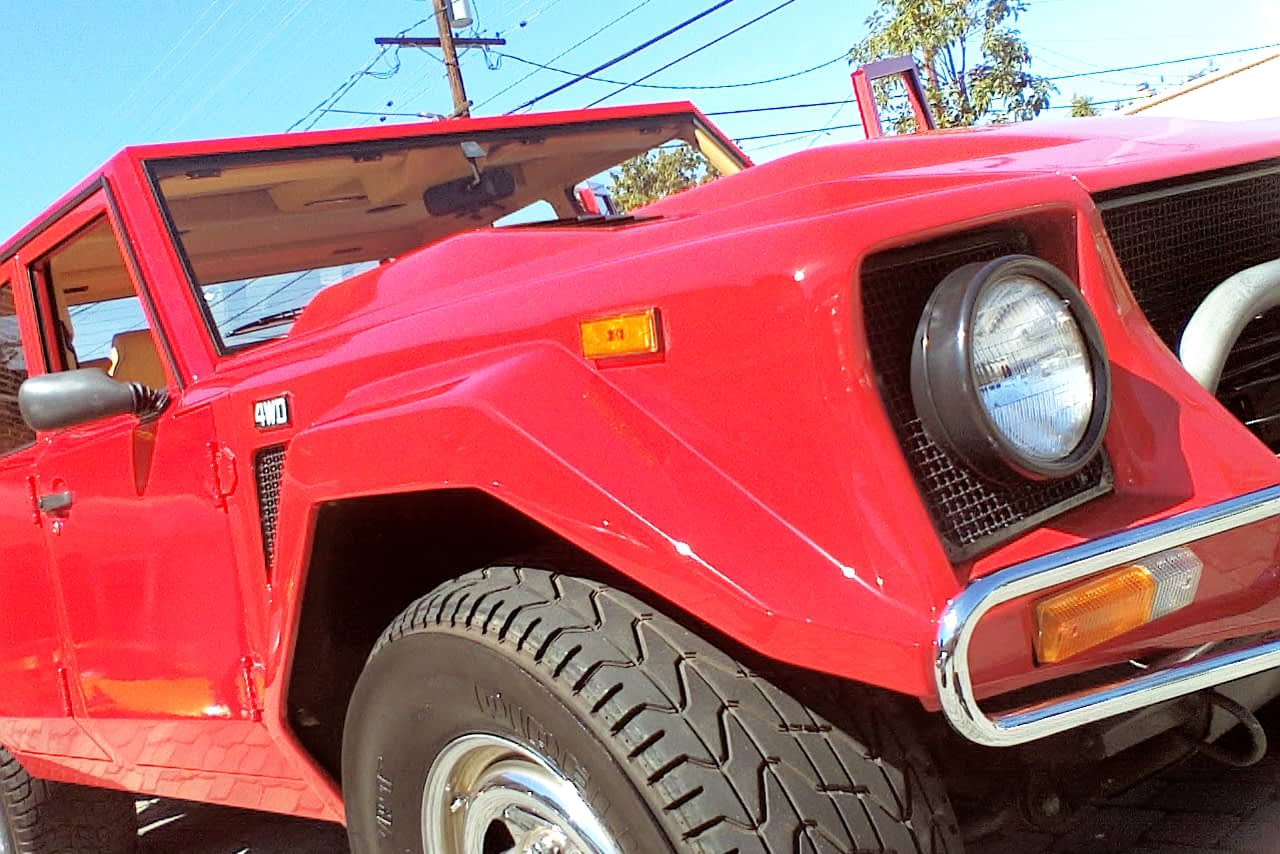 The following is my full review of the Lamborghini LM002 to Dr. Warner
There is no mistaking this car for anything other than a Lamborghini. It's unique shape and tough look set it apart from the H3, the only thing I can even try to compare it to.
The best part about this car is all the funky angles it has. It's big and tough like a Hummer, but it's style is much more similar to a sports car.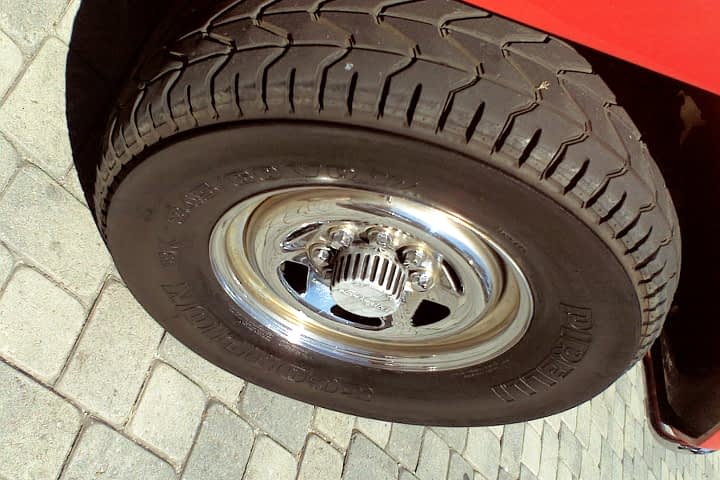 It rides very smooth, due primarily to these huge Scorpion tires. The wheels are all in nice condition, with only minor touching up yet to be done on the center piece (we want everything to look all shiny and nice.)
It has all the creature comforts: power windows, power locks, CD player/radio (with really nice speakers in the back), leather interior.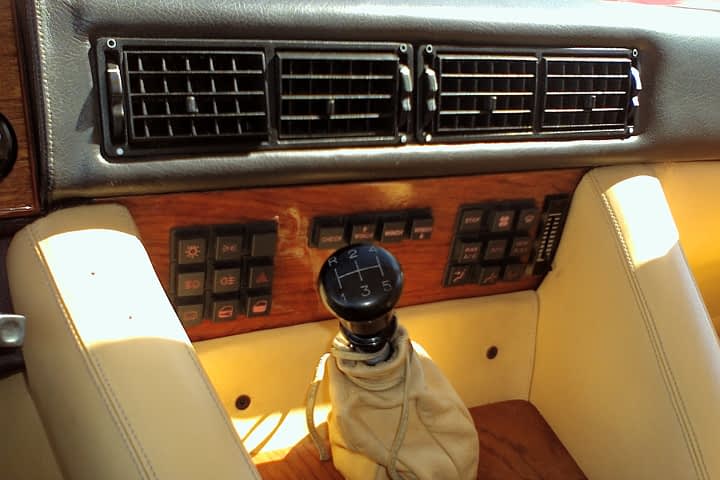 It does have a manual transmission (you would expect anything less from a Lamborghini?), and let me tell you, shifting that V12 engine is quite an experience. We also had some trouble figuring out how to shift into Reverse, but later found out that you just have to shove it all the way to the right, then shove it up. There are no buttons to press like on the Lotus.
You can also shift from 2-wheel to 4-wheel drive, or even to the amazing 4-Low setting (aka, Tank Mode).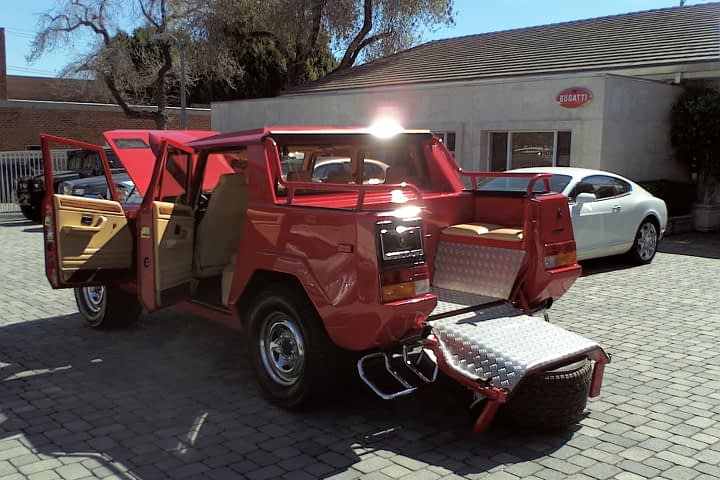 There is plenty of room in the back seat for storing anything you need to take to work with you (or even a couple passengers). If you need even more room, the back (is it a trunk? is it a bed? is it a seat?) provides four more seats, or plenty of room for storage. The tailgate also provides a nice step up, so it isn't such a massive jump.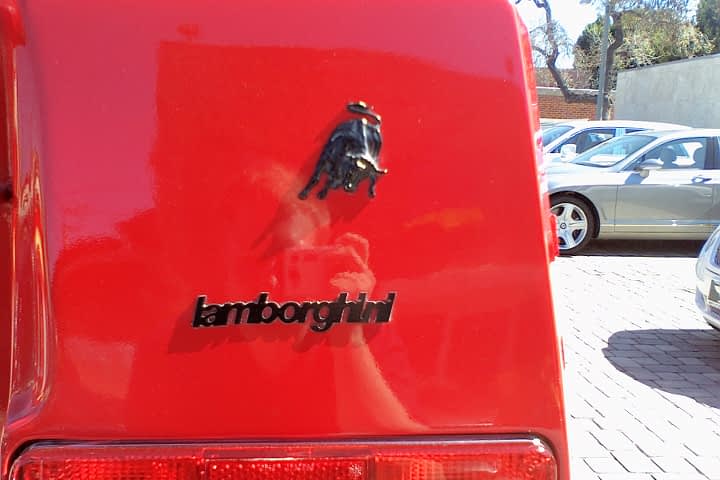 When I first saw the pictures, I was worried that it might look like a messed up farm truck but, after seeing it in person, there's no way you could mistake it for anything other than a Lamborghini.
For starters, it's got the Lamborghini logo on the back. Which leads me to another interesting point.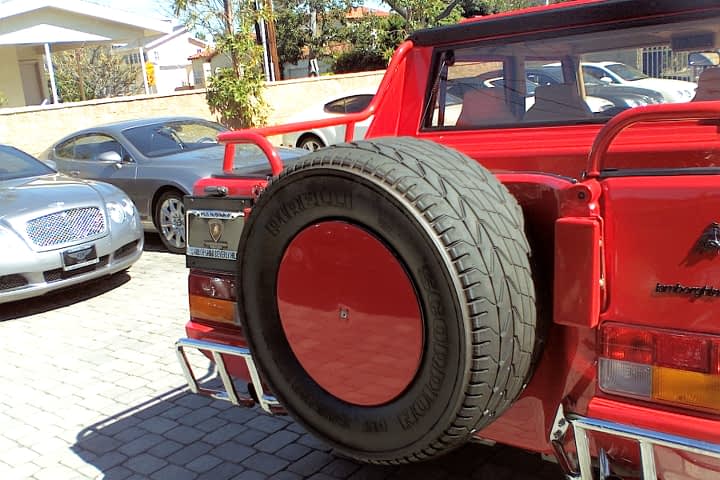 On the back, where the spare tire is, there's nothing decorative, just a couple bare bolts. According to everything I've found online, this is just how they came. Unfortunately, it looks really lame to not have anything decorative on the spare tire, so Tim agreed to put a big Lamborghini bull there (just in case anybody is curious what kind of car your driving).
Like I said, pictures really can't do justice to how cool this car looks.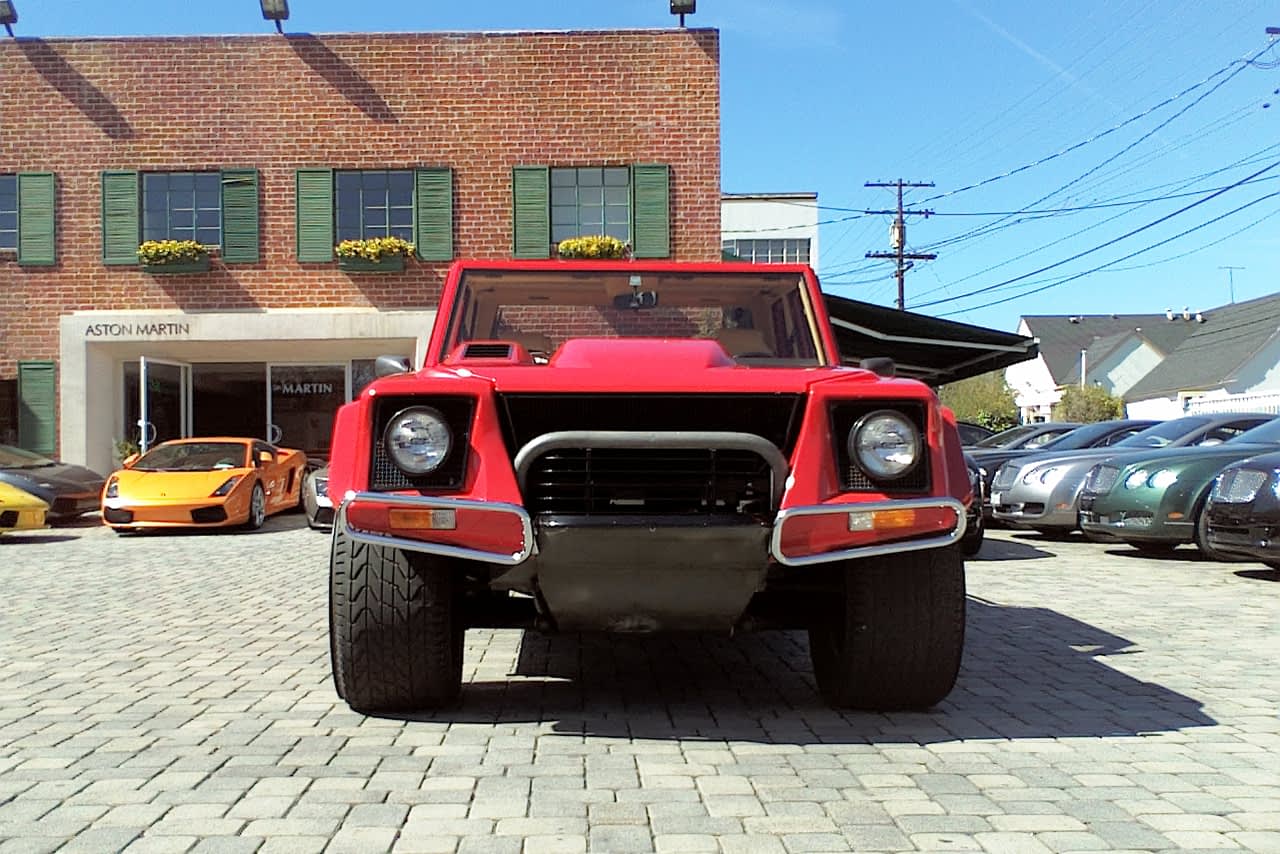 It's all about the angles and the gestalt, if you will. There's a little bit of touching up that still needs to be done on the grill. Originally, the grill is black on black, and that's what they've done so far, as you can see in the picture. I think it would stand out more if it were chrome on black, and Tim says he could eaisly have that done if you say the word.
In conclusion, the Lamborghini LM002 (aka, the "Rambo Lambo") is not only very tough, it's also very sharp looking. I really think this is as close to a sports car as an SUV can get, and given it's unique factor and fun life story, I don't think you'll find an SUV that better suits your needs.
Tim also wanted me to let you know that, for $1.3 million, he's got your next car picked out too.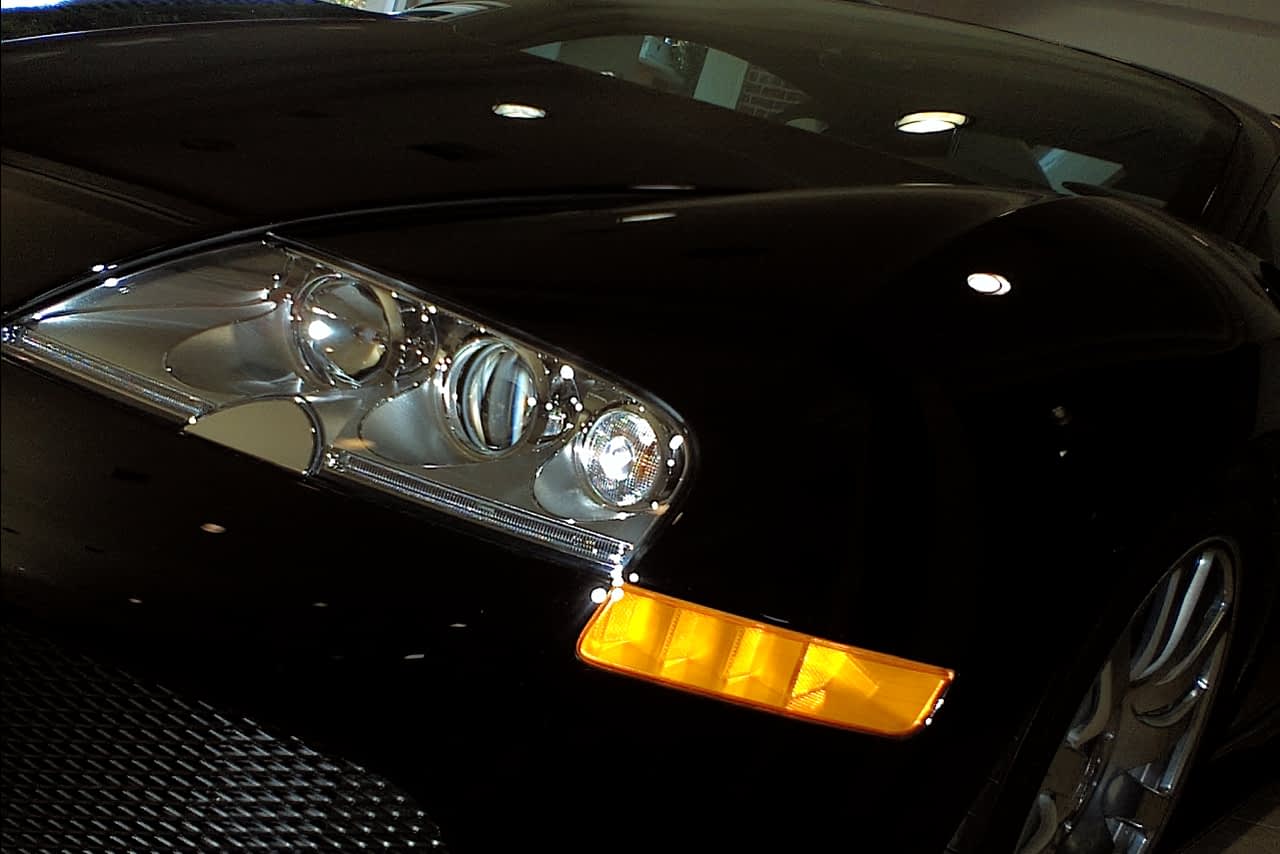 Don't deny it. A Bugatti would be fun, even if it is entirely impractical.