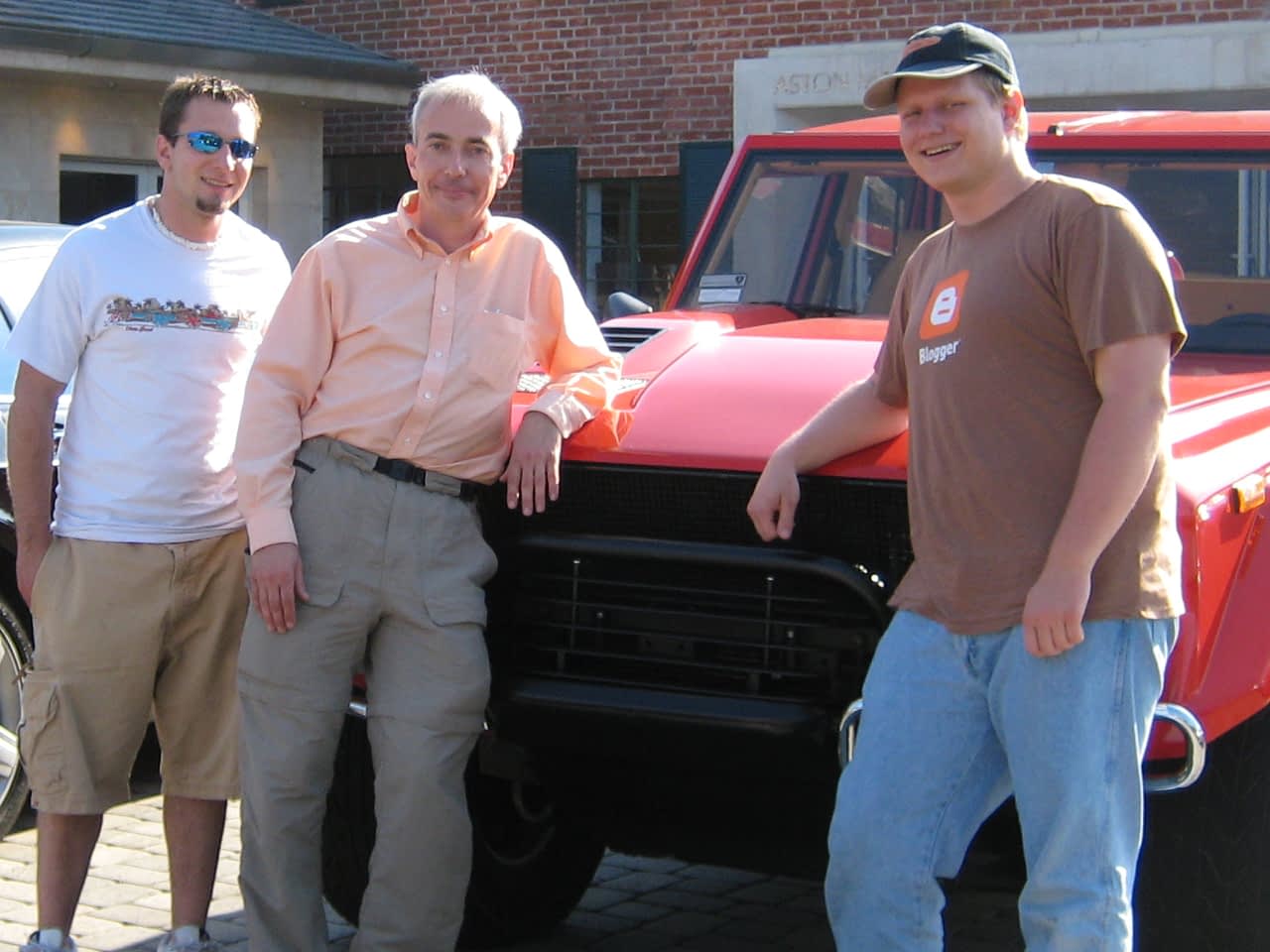 Three young broke guys like us driving a Lamborghini across the country… what could be better?
Dr. Warner, his nephew Mike and I flew out to LA last night to drive the LM002 that Dr. Warner bought back home.
When we got there, we found out that it was having some issues starting.
They had their mechanic look at it for us to make sure everything was ready to go, which meant we didn't have the Lambo all afternoon.
So they let us have a loner.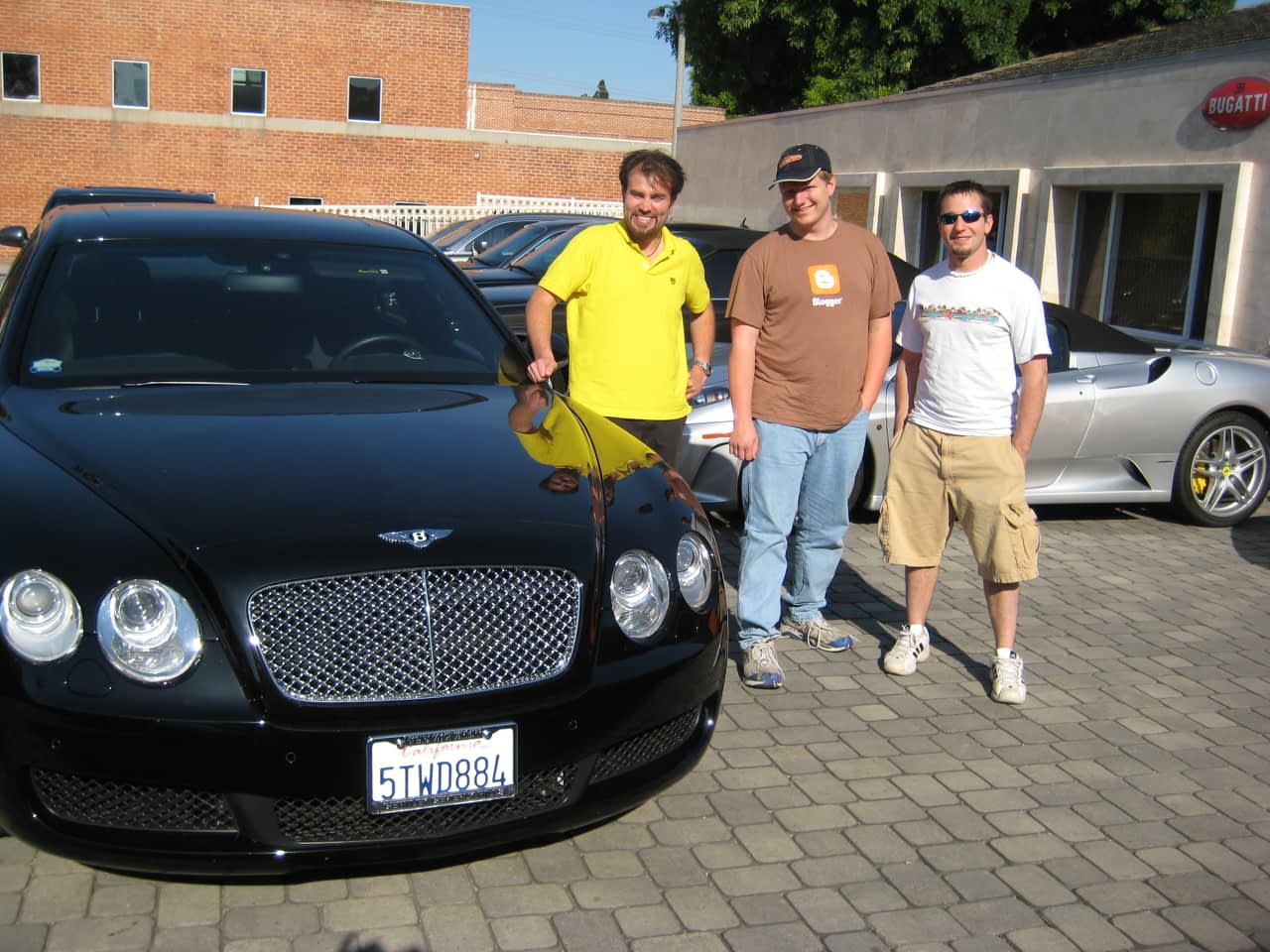 A Bentley.
We took it down to Santa Monica beach to have some lunch and see the Ocean.
We got back to the dealership just before they closed at 5 to swap for the Red Bull.
Unfortunately, after we got on the road, we found out it was still having some problems.
We decided to push on and made it as far as Las Vegas before it died in a parking garage.
The parking garage at The Venetian Hotel.
The Lambo is going to go back to LA for another little tune-up, and we're stuck in Las Vegas for the weekend.
Us "three young broke guys."
Stuck at The Venetian.
But, of course, you know who else is at The Venetian…