Christine and I recently spent a week in New England.
Sorry it's taken me so long to post anything. I've been busy working on our website at work.
It was an amazing trip.
Incredible.
We took the Amtrak (which is slow, but a very nice way to travel) to New York, then we rented a car and tooled around Vermont, New Hampshire and Massachusetts (which are all a part of New England, which is not a State).
(Notice the lack of an Oxford Comma in that sentence. I'm all about proper grammar, folks.)
There was a ton of historical stuff to see.
But, surprisingly to me, the best part of the trip wasn't even seeing the Blue Man Group for the third time.
Christine is convinced I could see them every week and not get sick of it.
The best part of the trip was meeting Christine's family.
This was the first time she had seen her mom's side of the family in something like 15 years, and they were all so happy to see her. They were really cool people too.
Her uncle George gave us the grand tour of where Christine's mom grew up, and showed us the shop where he works (he owns his own landscaping business). It was a lot of fun to see all the landmarks that I've heard stories about.
But I had this feeling I can't describe the whole time we were staying with them.
There was just so much love.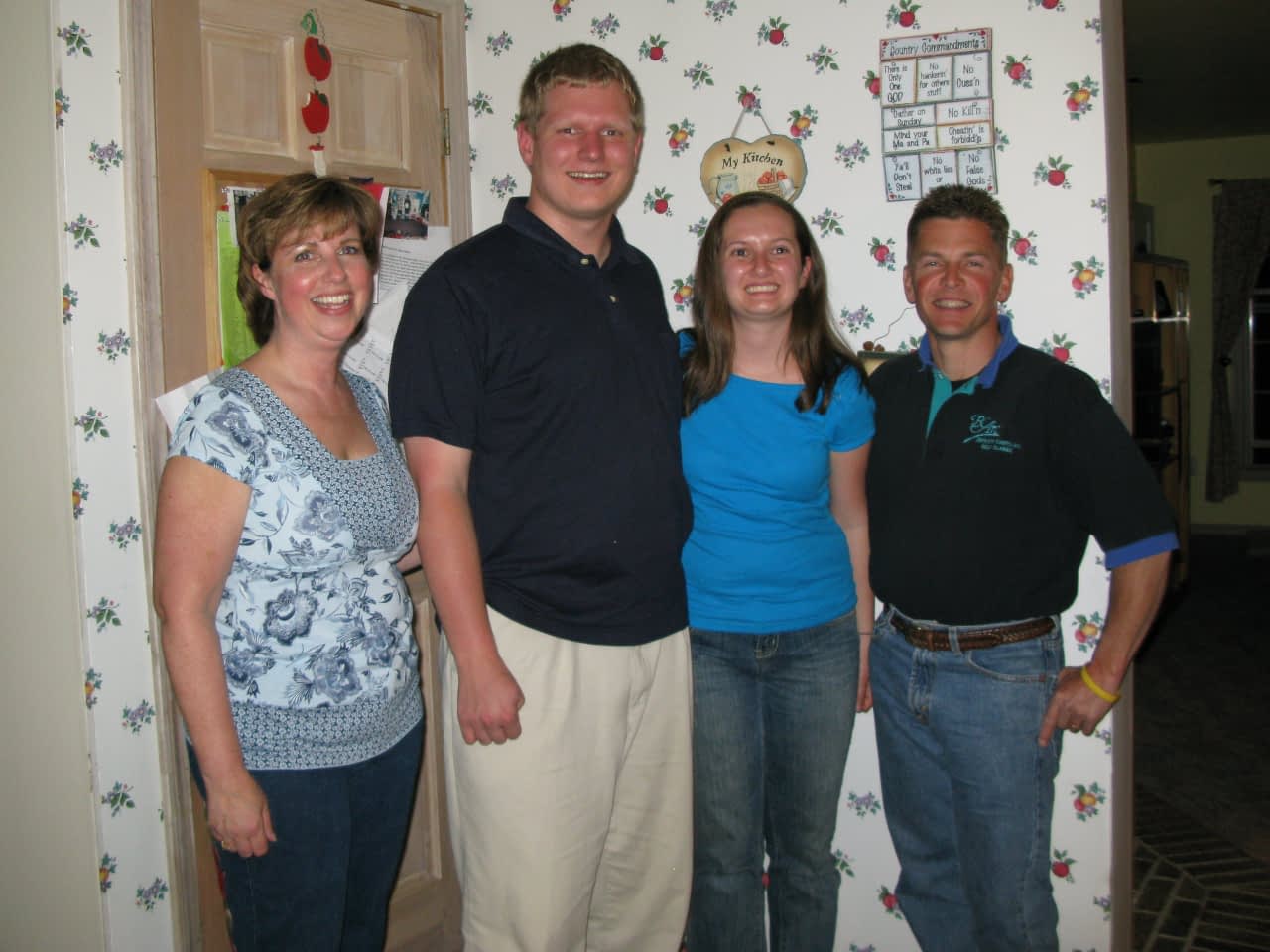 Of course they were all excited to see Christine now that she's all grown up, but in some ways, it felt like there hadn't been anytime at all since they had last seen here.
Both Christine and I were worried that it might be awkward, like we were talking to a bunch of strangers, or that we would run out of things to say.
There was not one minute that I felt uncomfortable. From the moment that George greeted us at the end of the driveway until when we realized that we had to leave if we wanted to catch our train home, we both felt very welcomed.
It really showed me that, while going to the Florida Keys or Padre Island is a lot of fun, you can't beat seeing family.
I really don't want to take my family for granted (as I have been guilty of).
If anybody is interested, a map of all the photos I took on the trip is available on Flickr.